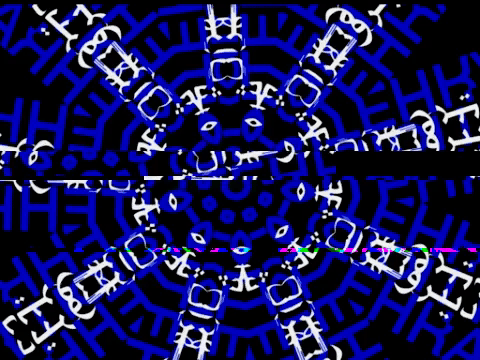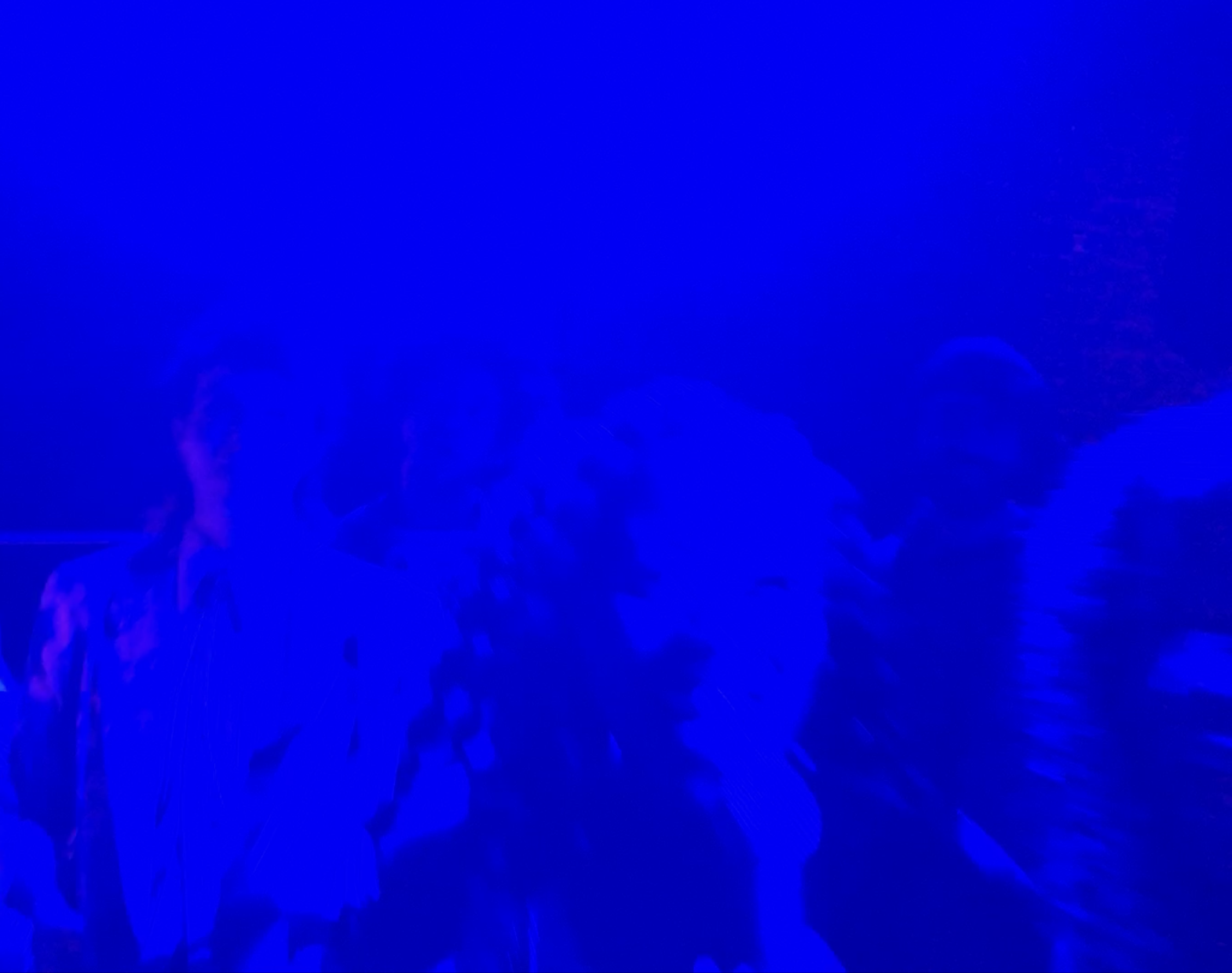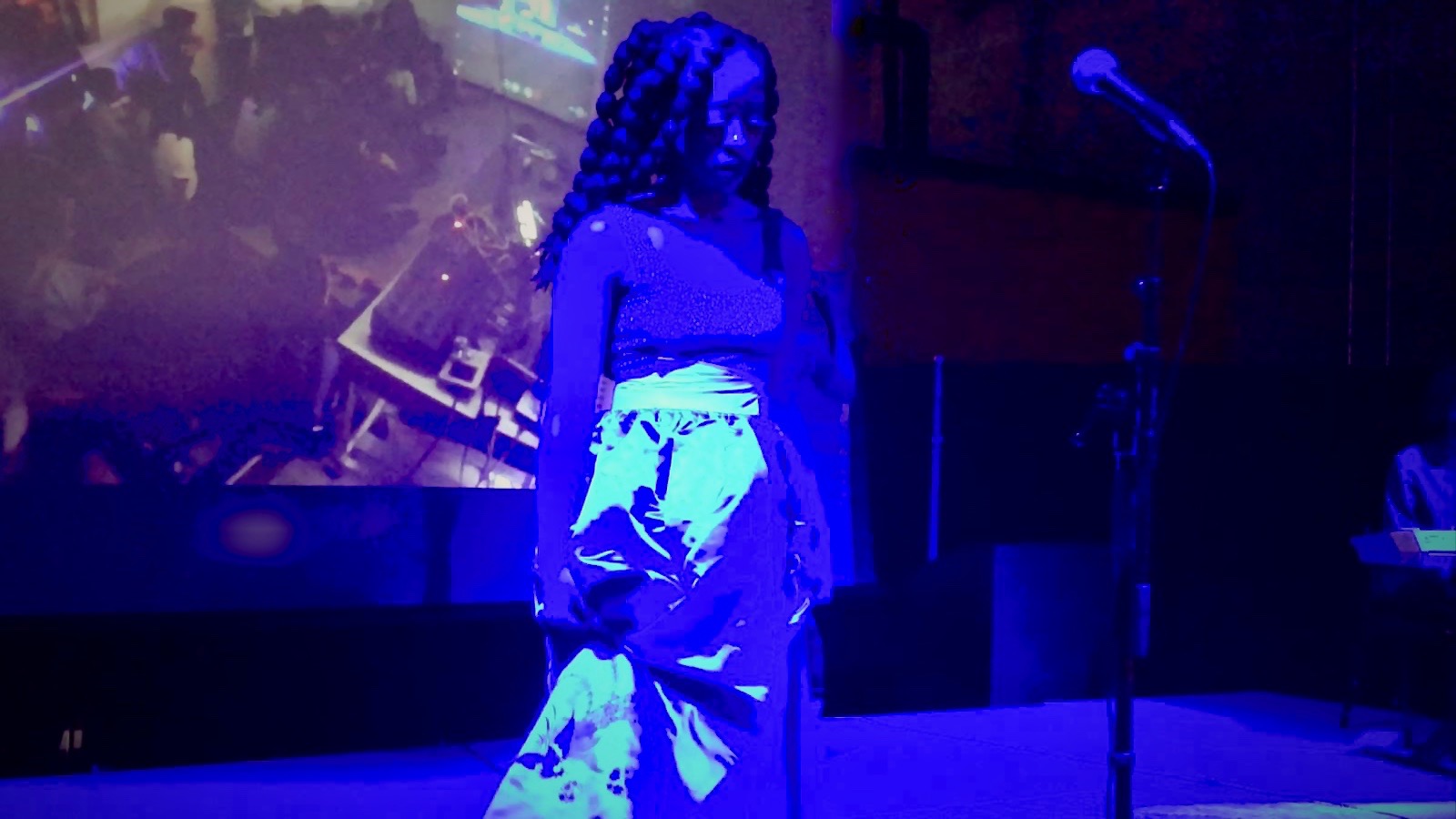 Telepresence Festival I The Arab American National Museum, Dearborn + Xcept Studio, Tehran I December 21, 2018
Could real-time telepresence concerts provide space for distant communities to connect and relate beyond their mainstream media representations? The daylong event celebrated "blueness" between Detroit and Tehran against the socio-political and geographical distances between the two countries. It included a live concert by Salakastar, DJ sets by Salar Ansari, Mehdi Ansari, Xcept, and AmirAliii, a surprise act by REZ, and visuals by Shaheen Aghdam.
2017
REMOooOTE2017: Over Suspense
Telepresence DJ Performance + Party I Sidewalk Festival, Detroit + Analog Room, Dubai I August, 2017

They worked out the delay through the sounds they picked and the ways they mixed. They healed their traumas of migration and our traumas of immigration recreating familiar celebratory memories. I invited my sound engineer/DJ siblings, one in Dubai, one in Detroit, to play a connected public sets. Their sets blasted their room and their distant audiences. This was the first time they played together after one moved to the US in 2015. The program was produced by Poetic Societies
as a part of REMOooOTE Telepresence Festival.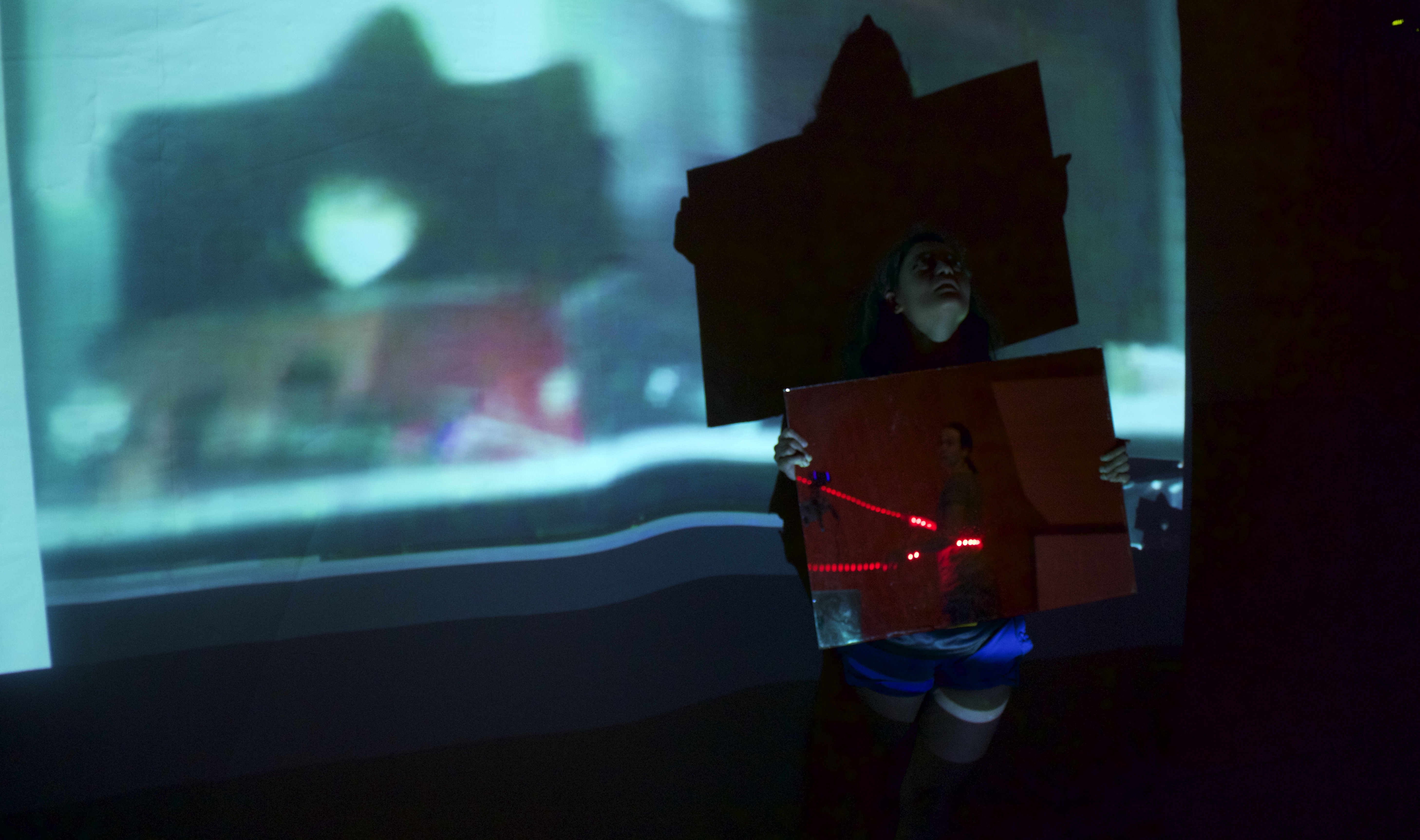 Telepresence performance workshop
I Play House, Detroit + Pejman Foundation, Tehran I September 13-October 11

The five-week online workshop focused on performance and new media with parallel physical rehearsals, dialogue, and hands-on research between Detroit and Tehran for artists who are eager to connect across physical, geographical, cultural and artistic boundaries. The telepresence workshop was consisted of discursive and rehearsal sessions and provided space for 25 artists to collaborate in Detroit and Tehran.
Performance & Curatorial Lab for ancestral and digital healing I Detroit to the Globe I
September 6, 2017-Present
The multipresence and multimedia Curatorial Agency advocates for poetic-living and cultivates transnational celebratory memories to heal of self, land, and senses of belonging.
2014
Public Panel + Performance I Rceecess, NYC I November 1, 2014

The discussion acted as a coda for Spatial-Making-Do, an eight-week, three-channel telepresence workshop produced by The Back Room in collaboration with CultureHub Project of LaMaMa Theater with artists, art organizers, and scholars in Detroit, New York, Isfahan, and Tehran. The program ended with a duo performance by panelists Craig L. Wilkins and Ava Ansari the co-curator of the program.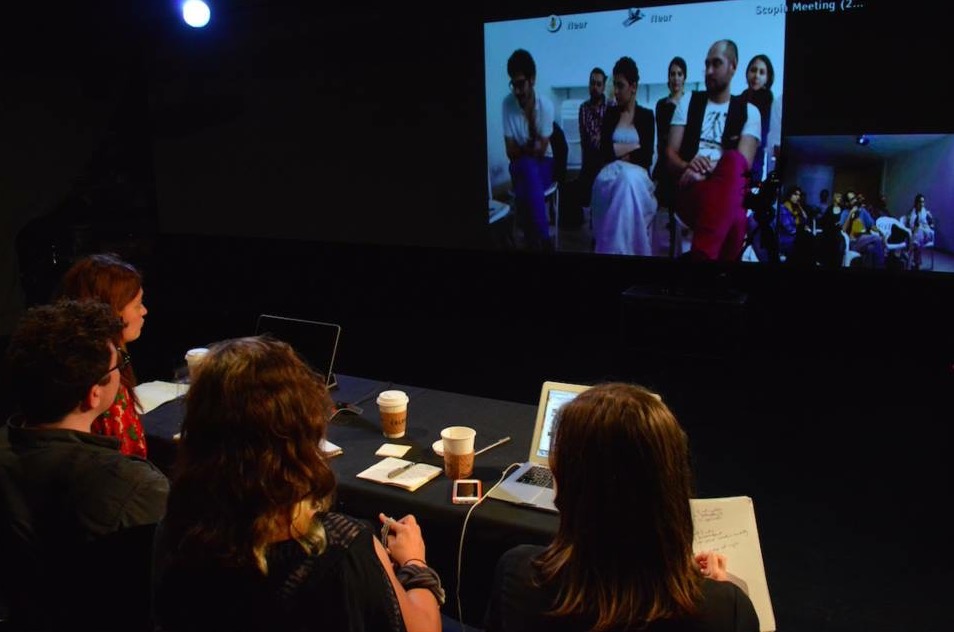 Telepresence Workshop I CultureHub at LaMaMa Theater, NYC + Sazmanab, Tehran + Mani Studio, Isfahan I May 2-June 12, 2014
The eight-week-long three-channel telepresence workshop on space was produced in collaboration with CultureHub of LaMama Theater and connected 45 artists, curators, and organizers in Isfahan, New York, and Tehran. The program received the "Building Bridges" Grant of the Doris Duke Foundation in 2013.
2012
Telepresence Workshop I Culture Hub, NYC + Sazmanab Platform for Contemporary Arts, Tehran + Hozeh Honari, Mashhad I October 2, 2012
The telepresence public discussion provided an opportunity for artists and curators in Isfahan, Mashhad, and Tehran to have a direct conversation with Shirana Shahbazi after an hour lecture presented by the artist. The event was held in conjunction with the exhibition at the Museum of Modern Art in New York City, "New Photography 2012" the presented a sectional body of work by Shahbazi.
Reality TV Show I New York + Osaka I June, 2012

The
subversive performance was situated in the Japanese reality TV show "Shittoko you should know!" by MBC and was broadcasted live in Japan in 2012. TV judges in Osaka tasted foodsmade at the TV studio based on Ava's recipes. The embedded performance was a memorial for "Oshin," the hero of a Japanese soap-opera with the same title that was censored, re-narrated, dubbed, and broadcasted in Iran in the 80s. "Oshin" was widely celebrated as a hardworking, obedient wife.

Telepresence real-time theater I White Box, NYC + Aaran Gallery, Tehran I September 23-October 10, 2011
With 80 performers, two directors, a choreographer, and production teams in Tehran and NYC, the two-channel performance marked the first independent memorial dedicated to the dead, the living, and the forgotten of the Iran-Iraq War (1980-1988). The project was created in collaboration with Wafaa Bilal and produced by The Back Room with Aaran Gallery and Sazmanab in Tehran.
2011



Telepresence workshop I Eyebeam, NYC + Silk Road Gallery, Tehran I April 16-17, 2011
The two-channel two-day telepresence workshop with Richard Schechner and Bavand Behpoor connected 40 artists in Tehran and New York for discourse on ritual, dark play, and city as a site for interventions. The program was hosted by Silk Road Gallery in Tehran and Eyebeam in New York.

Pedagogical and curatorial project I

Iran + the US | 2010-14


The Back Room used telepresence technologies as a medium for direct conversations, presentation, and production between artists, curators, and writers in Iran and the US.

It was co-directed by Ava Ansari and Molly Kleiman.