2019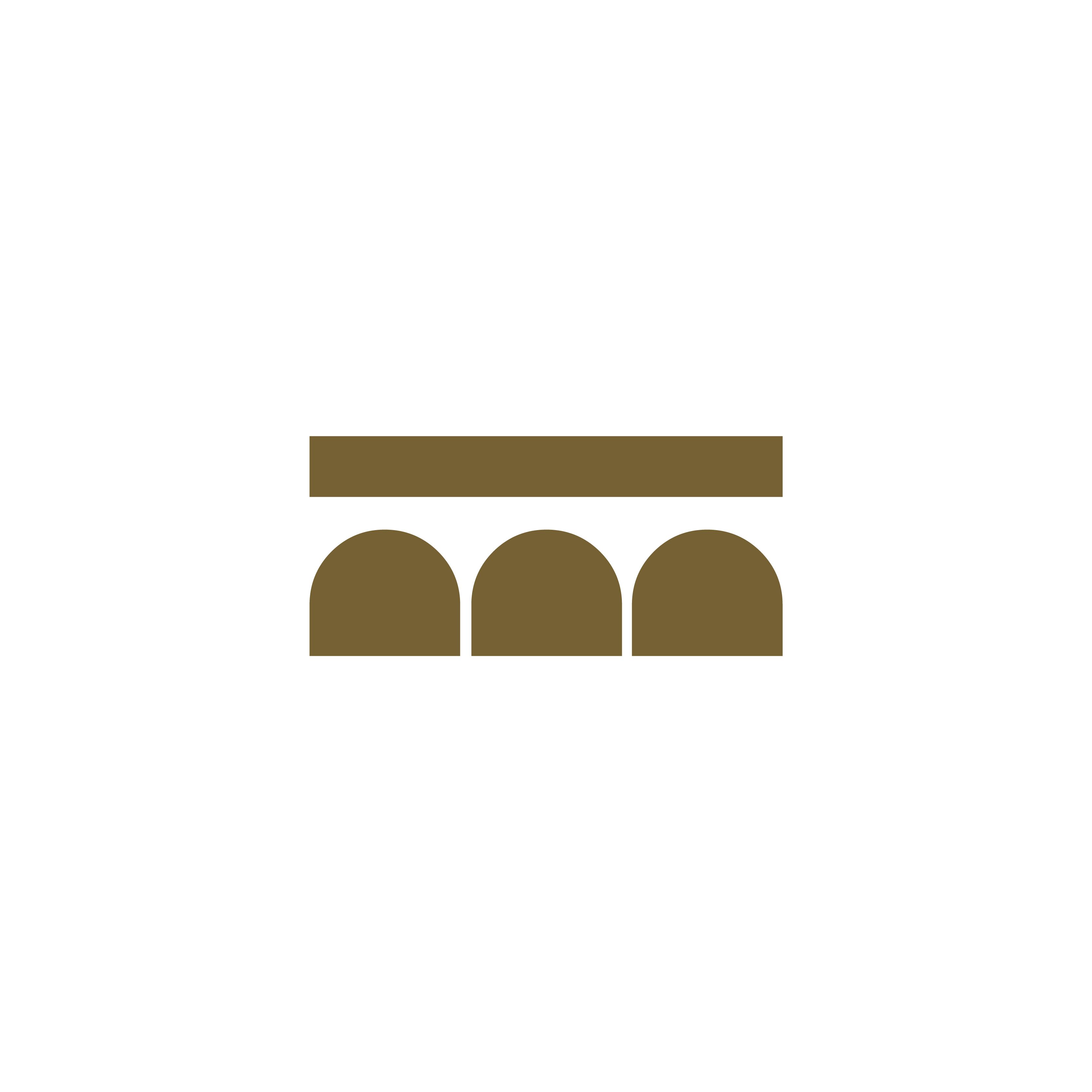 Iranian American Museum (IAM)
Founding director

| The United States | October 2018-Present


The 501 (c) (3) nonprofit celebrates the histories, arts, cultures, and contributions of Iranians to the United States through innovative, inclusive, equitable, and diverse modes of community organization and cross-cultural participation. IAM's visual identity and website are designed by Building 417

.




Poetic Societies
Founding director | Global | September 6, 2017-Present
Poetic Societies is a nonprofit curatorial agency and performance lab for practicing poetic living and shaping transnational celebratory memories as a response to the pressing issues of our time. We produce culturally sensitive, cutting-edge social arts and entrepreneurship projects that connect the unrecognized narratives and practices among the world's peripheries. We use networked technologies to create multilocational and multimedia spaces that challenge the conventional notions of connection, translation, and participation and object the stale and suppressive practices of belonging, ownership, organization, and development.
2018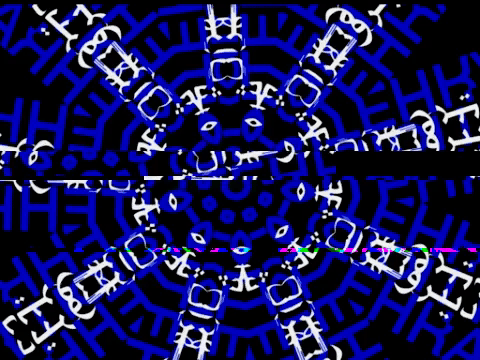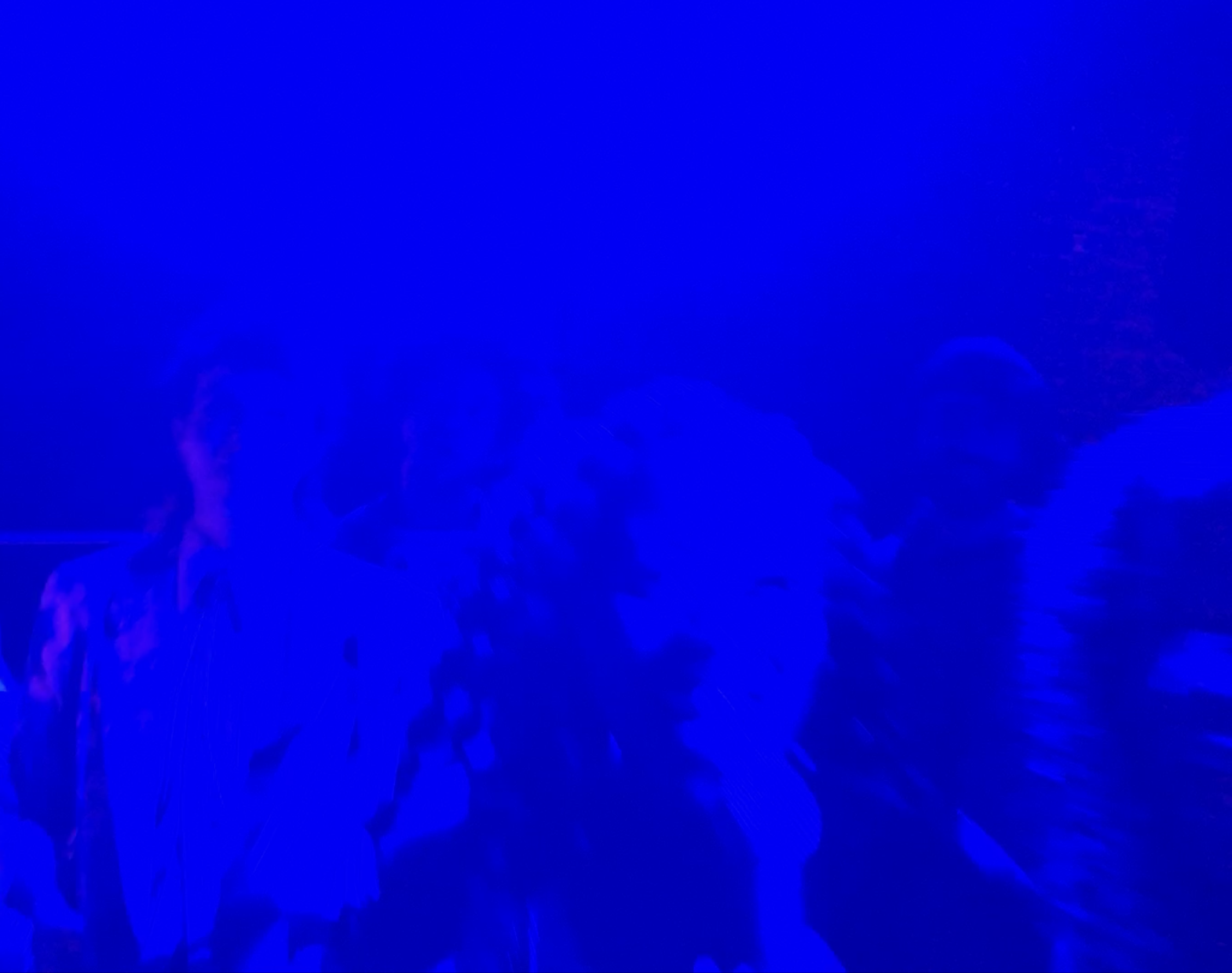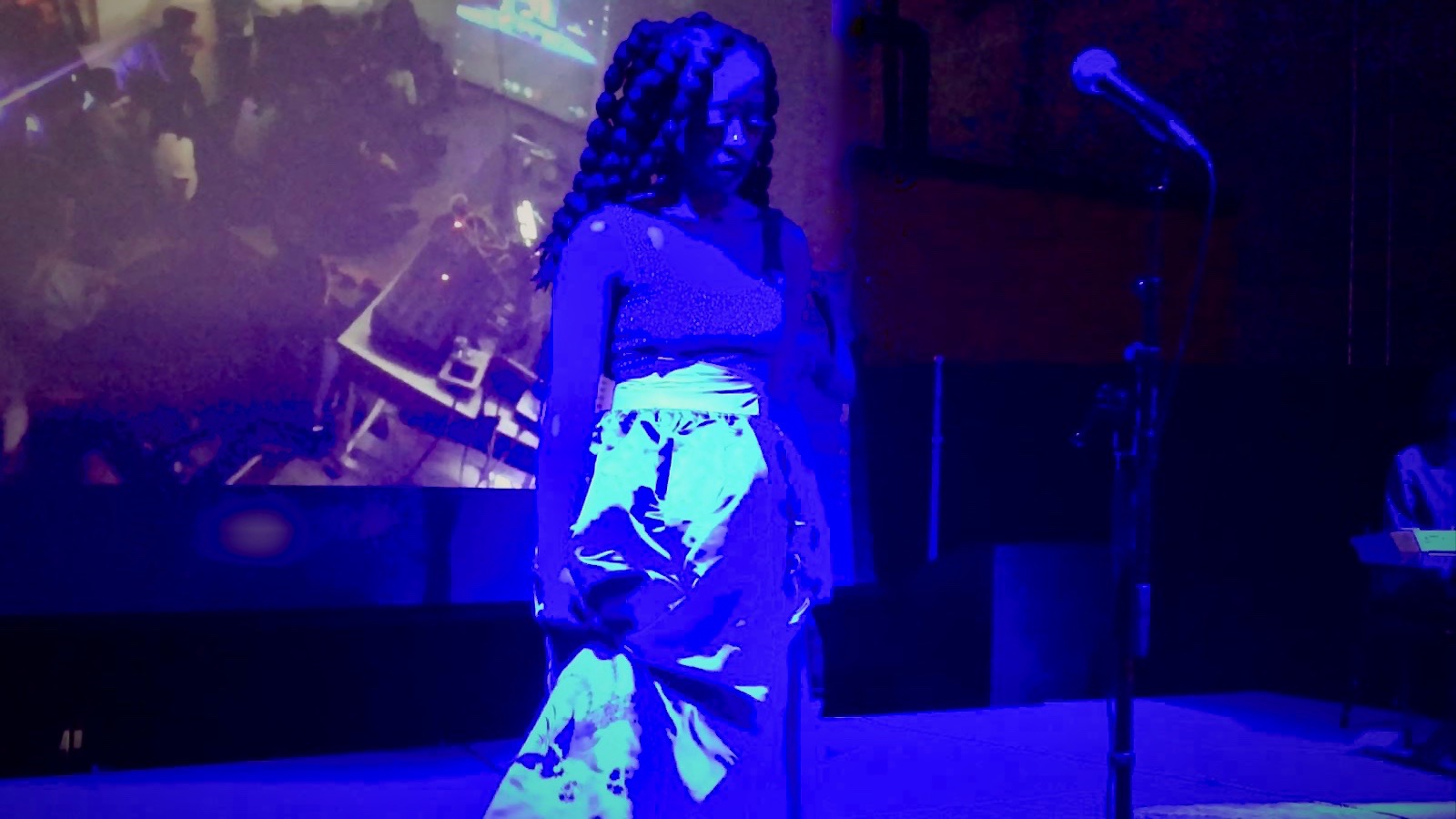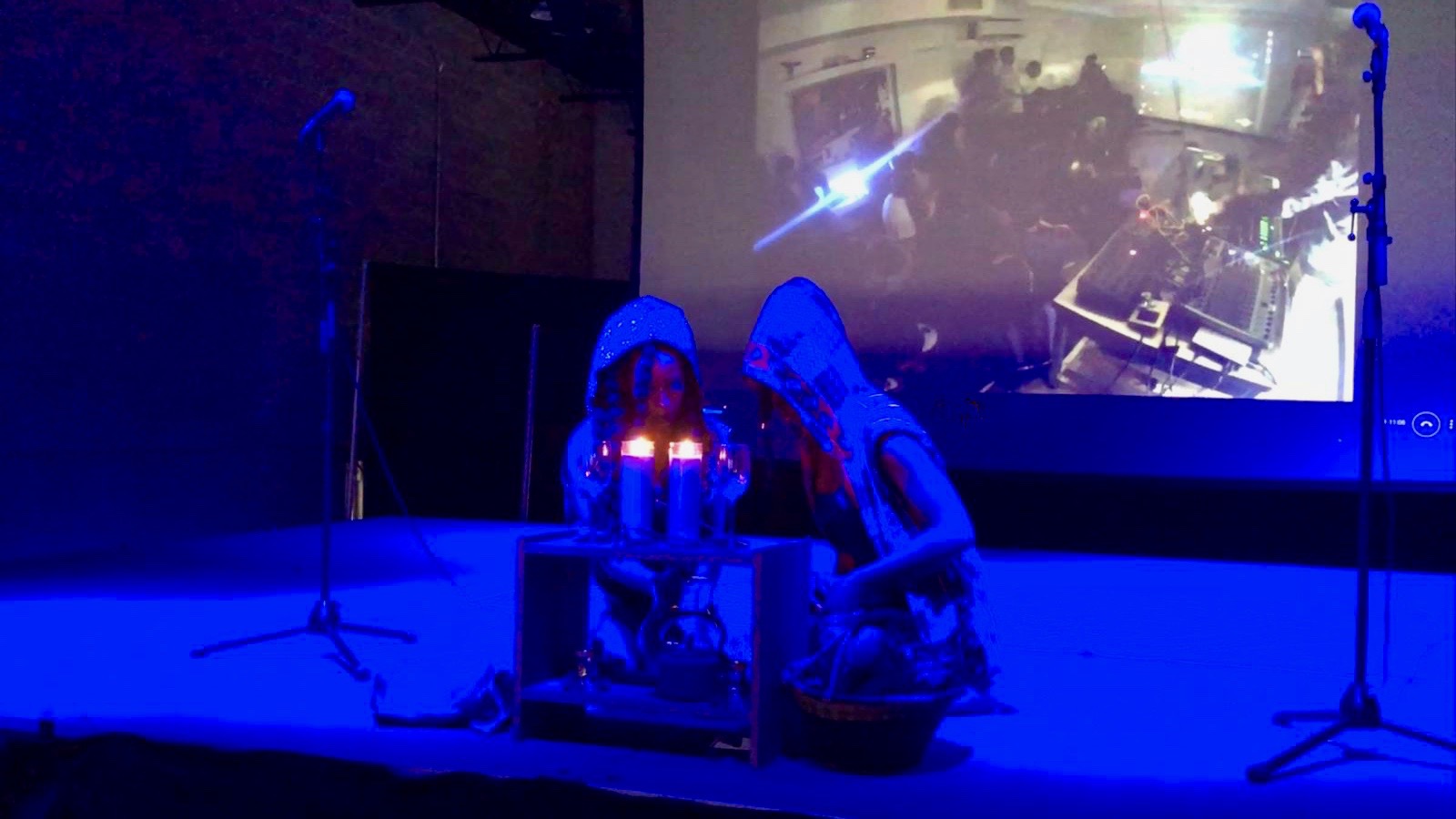 MagiCity
Producing curator, interpreter, narrator | The Arab American National Museum in Dearborn, Xcept Studio in Tehran | December 21, 2018
My ancestors talk to me. Her ancestors talk to her. Her ancestors now talk to me too and my ancestors now talk to her too. Hers sprang blue and go by "Majorelle." Mine see gold. They gave their white eyes to me. They call me "The Scream of a Paisley." The two-channel telepresence event celebrated distant calls from within and without. Audiences in Detroit and Tehran danced together and witnessed a series of real-time telepresence musical performances as a part of the REMOooOTE Telepresence Festival produced by Poetic Societies. The event marked the begginning of an ongoing collaboration between Ava Ansari and Salakastar, a resident of Poetic Societies.
Poetic Societies: Utopian Dinners: Mike Kelley's Mobile Homestead Tour
Co-curator | Dixieland Flea Market in Waterford Township, Sidewalk Festival in Detroit | August 11-12, 2018


The two-day participatory new media performance was co-produced by Poetic Societies and the Hinterlands for the Museum of Contemporary Art Detroit (MOCAD).



2017
Over Suspense


Producing curator | Sidewalk Festival in Detroit, Analog Room in Dubai | August 5, 2017


The two-channel telepresence celebration connected two performing brothers and their audiences in Detroit and Dubai for healing immigrational traumas. Produced by Poetic Societies as a part of the REMOooOTE Telepresence Festival in collaboration with Analog Room.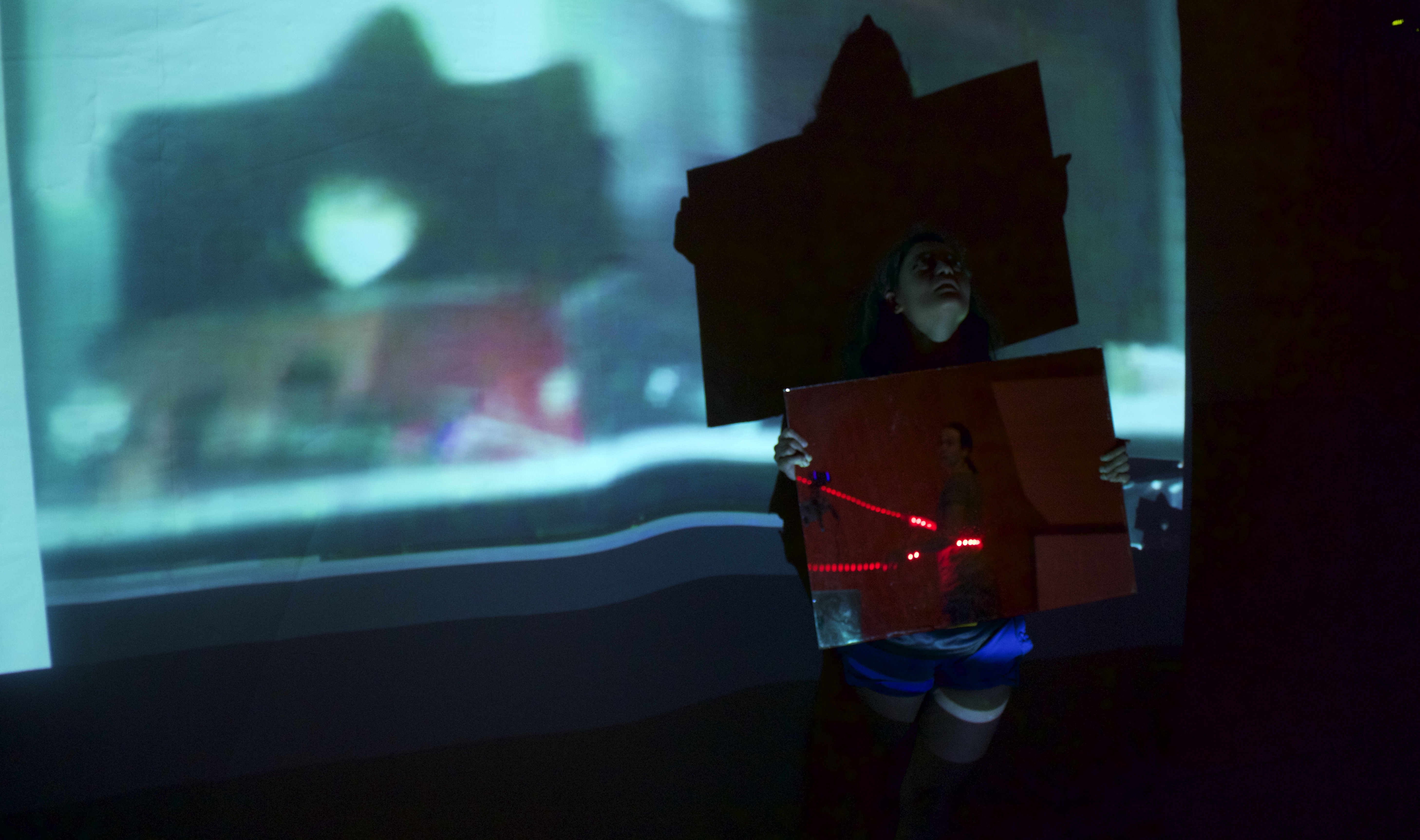 [] the line


Founding curator, co-producer

| Play House in Detroit, Pejman Foundation in Tehran | September 13-October 11 (Edition 1), 2017-Present
The five-week online workshop focused on performance and new media with parallel physical rehearsals, dialogue, and hands-on research between Detroit and Tehran for artists who are eager to connect across physical, geographical, cultural and artistic boundaries. The telepresence workshop was consisted of discursive and rehearsal sessions and provided space for 25 artists to collaborate in Detroit and Tehran.





2016
Writing SWANA Woman into History (WSWH)
Founding curator | Grassroots Initiative | Global | March 21, 2016-Present
The participatory multimedia campaign celebrates and registers the legacies of SWANA Womxn social art practitioners and community organizers, "Wiki-Womxn-SWANA," a main program of the initiative, is consisted of telepresence Wikipedia editing sessions that are produced in collaboration with Art+Feminism.
2015
This is just an Image Co-curator with Lila Nazemian | Exhibition, Public Program, Residency | Eastern Market, Detroit | July 19, 2015 The

duo exhibition presented works by Sara Ouhaddou and Peyman Shafeezadeh the residents of Culturunners project in Detroit hosted by the RedBull House for the Arts.

A public panel with the curators and the artists was held at the opening night which was followed by a block techno party with DJ and musician Salar Ansari.




FREEWAY: Little Syria

Curator and performer | The Armory Show, Lower West Side, NYC | March 8, 2015




The public celebration provided an opportunity for the Armory Show 2015 to connect to the immigrant neighborhoods in NYC. The Parade invited the public and Armory visitants alike to celebrate Little Syria vanished neighborhood in Lower West Side Manhattan and created awareness about the endangered historical sites in the area.

The Parade was co-created with Brian Zegeer.



360 Degree live journalism with artists in Iran
Curatorial adviser | Brown Institute for Media Innovation at Columbia University and Stanford University | 2014-15
The project explored the impact of immersive real-time news experience as a tactic for cultivating empathy and understanding distant communities through contemporary arts. The first series is focused on the Iranian artistic identity inside and outside of the country.
Culturerunners Residency Program
Curator | Houston, Baton Rouge, Birmingham, Ashville, Washington D.C., Cambridge, NYC, Detroit, Maine | March 2014-August, 2015


The mobile residency provided space for artists from SWANA and the U.S. to live together and collaborate on experiments and projects on the way. The residency consisted of carefully curated exhibitions and public programs with Museums and universities as well as organic encounters with diverse communities, and grassroots movements across the United States.
2014
Culturunners Symposium at MIT Media Lab


Co-curator with Azra Aksamij | Massachusetts Institute of Technology (MIT), Cambridge | October 5, 2014


The daylong multi-component program presented short stories and new media projects by 40 artists. The multi-disciplinary Symposium took place concurrently at the Cube and the Bartos Theater. The program was a roving portrayal of personal experiences, case studies, and theories that interconnect narratives, economies, politics, cultures, and landscapes related to the US and SWANA. Audience members moved between different curated environments and interacted with the presenters. They tested wearable, mobile, and online technologies developed during the MIT workshops for Culturunners project.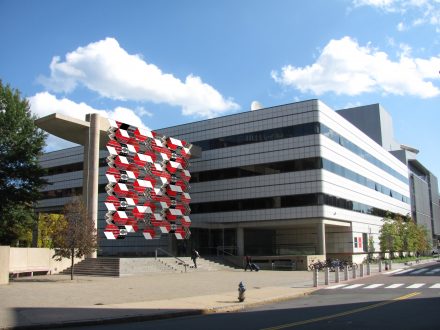 Culturunners Workshops


Co-curator with Azra Aksamija and Stephen Stapleton | Massachusetts Institute of Technology (MIT), Cambridge | October 1-6, 2014


The weeklong workshop brought together 20 international artists, designers, filmmakers, scientists, curators, and scholars whose practices inspire novel approaches towards cross-cultural exchanges specific to the United States and South East Asia. Together, they developed and tested creative communication technologies and narrative techniques for Culturunners mobile residency program.



Culturunners Launch
Co-producer | Rothko Chapel, Houston | September 21, 2014
In the spirit of the Chapel's humanist mission to inspire people to action through art and contemplation, and to provide a forum for global concerns, the event brought together pioneering artists, scholars, and community groups to cultivate new perspectives on cultural collaboration on the UN's International Day of Peace.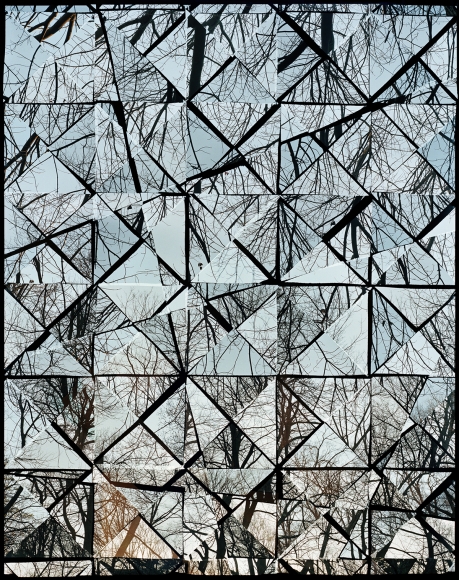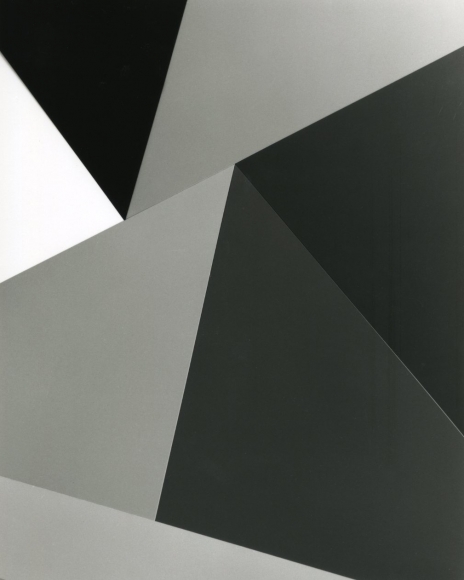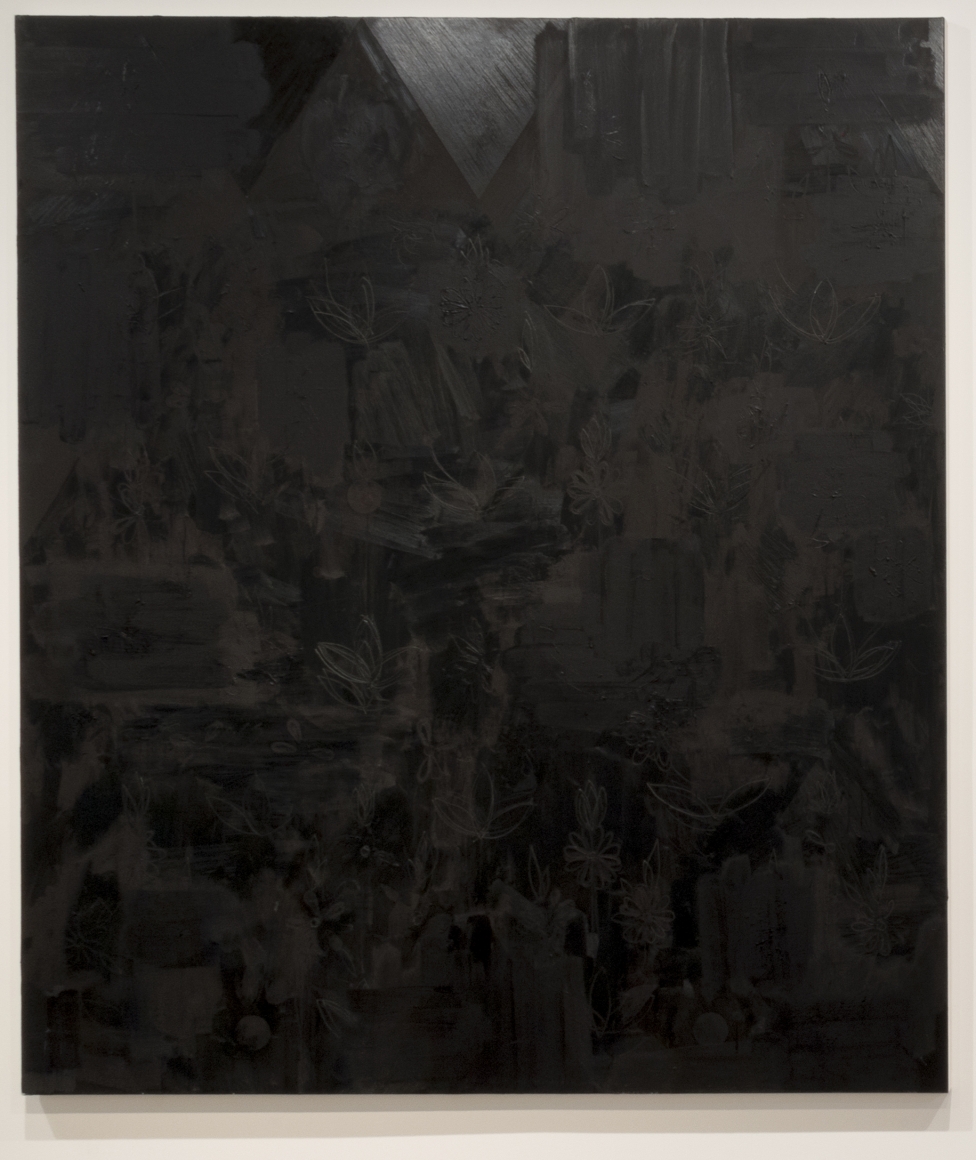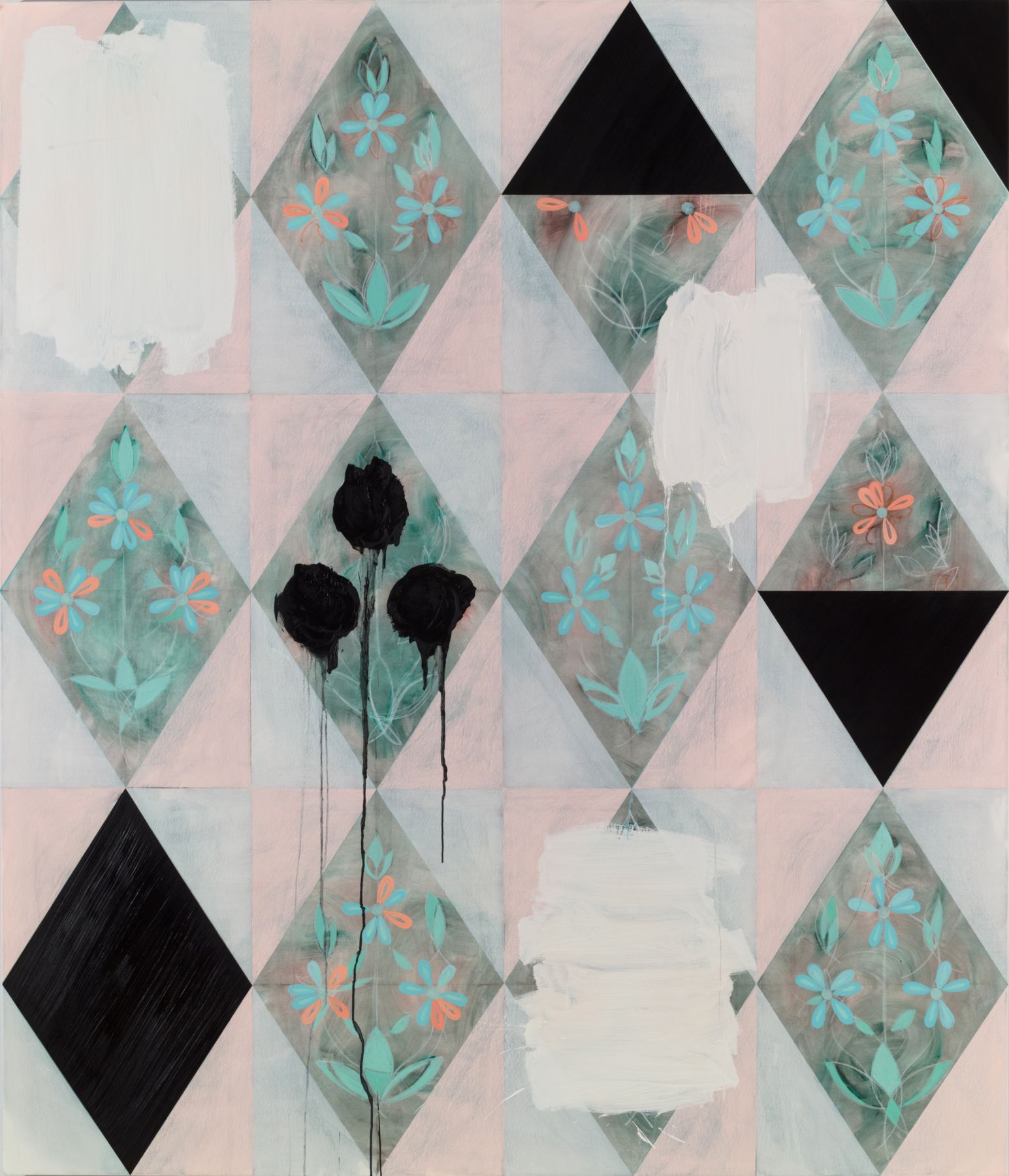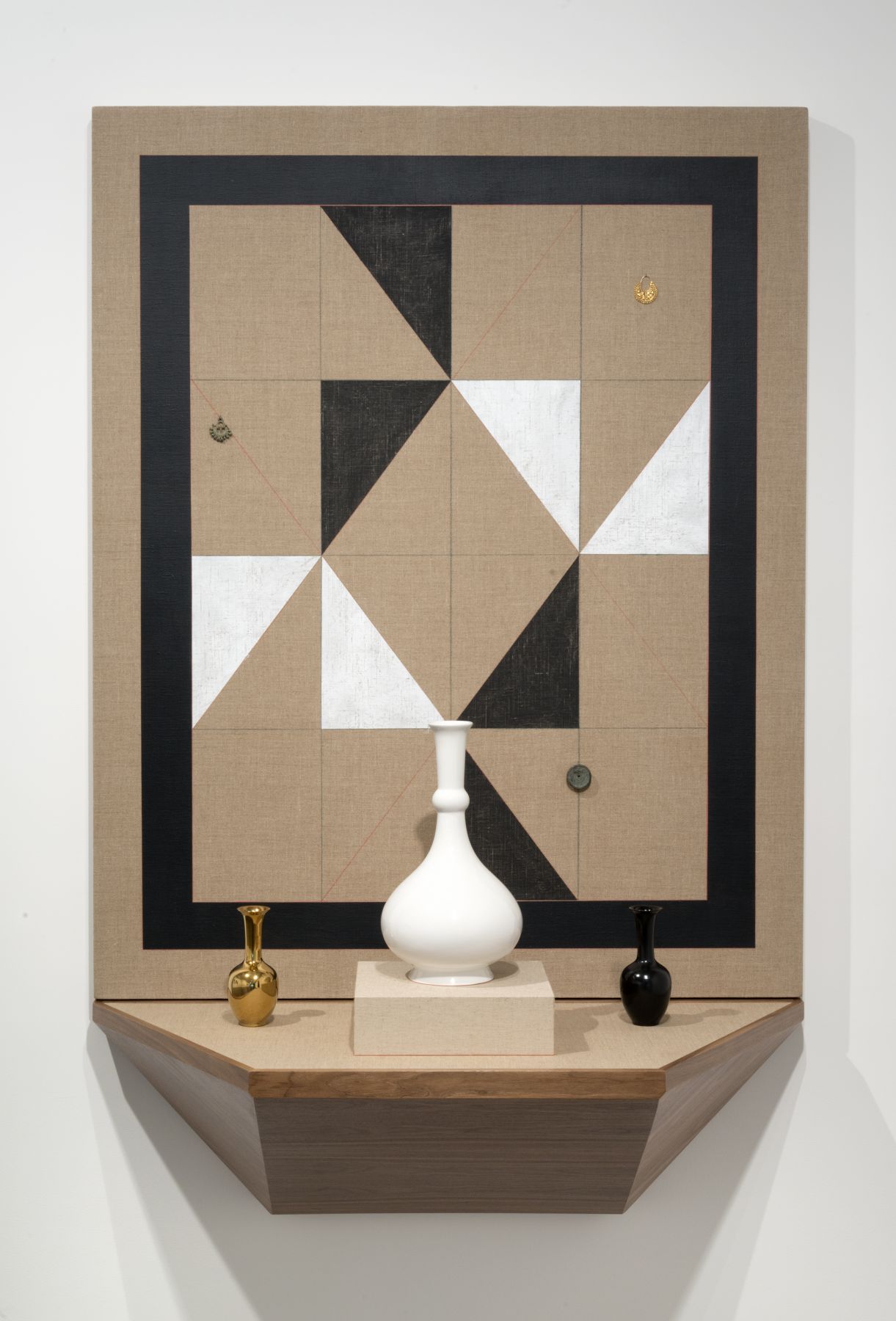 Fixed Unknowns
Co-curator with Molly Kleiman (The Back Room) | Taymour Grahne Gallery in Tribeca, NYC | July 4-September 6, 2014
The works by Kamrooz Aram, Shirana Shahbazi, and Hannah Whitaker in Fixed Unknowns draw upon classical genres of image-making—the portrait, the landscape, the still life. Each artist introduces a syntax: a repeated grid of floral motifs lifted from a Persian carpet; an overlapping series of geometric planes; a pattern sourced from a Bauhaus textile, hand-cut on a screen. They trouble the seeming fixity of these repeating designs, and their attendant politics and histories, through near-erasures and imperfect cover-ups.



I Am Only A Reporter
Co-curator with Molly Kleiman (The Back Room) | Art Dubai Modern Section | March 19-22, 2014
In an ongoing series of spare works, rendered delicately on notebook paper, produced during the mid-1980s, Ardeshir Mohassess (1938, Tehran, IR – 2008, New York, US) tested the limits of animating a line, turning a pen stroke into an acrobatic feat. In some of these drawings, a figure is immediately apparent—diving and stretching in an empty plane; other times the lines are wisped into an extended tangle, that only enliven into human form after closer inspection. In addition to the human form, all of these works contain a circle and a line. These geometric forms appear born of a wrist flick, and what their meanings shift: the circle is a juggling ball, a hat, the rising sun; the line becomes a springboard, a cane, the horizon. In each case, these modest lines orient the figure in time and space. They appear sahl-e-momtaneh—simple and impossible. Mohassess animates a scratch. He writes with dust. Mohassess's lines—whether spare or ecstatically spurting with ink—report contradictions in contemporary life, leaving the viewer to contend with ambiguities "beyond the how and the why."—from the curatorial statement.



Open Relationship
Co-curator with Molly Kleiman (The Back Room) | Recess, NYC | November 1, 2014
The public panel discussion acted as a coda for Spatial-Making-Do, an eight-week, three-channel telepresence workshop produced by The Back Room in collaboration with CultureHub Project of LaMaMa Theater with artists, art organizers, and scholars in Detroit, New York, Isfahan, and Tehran.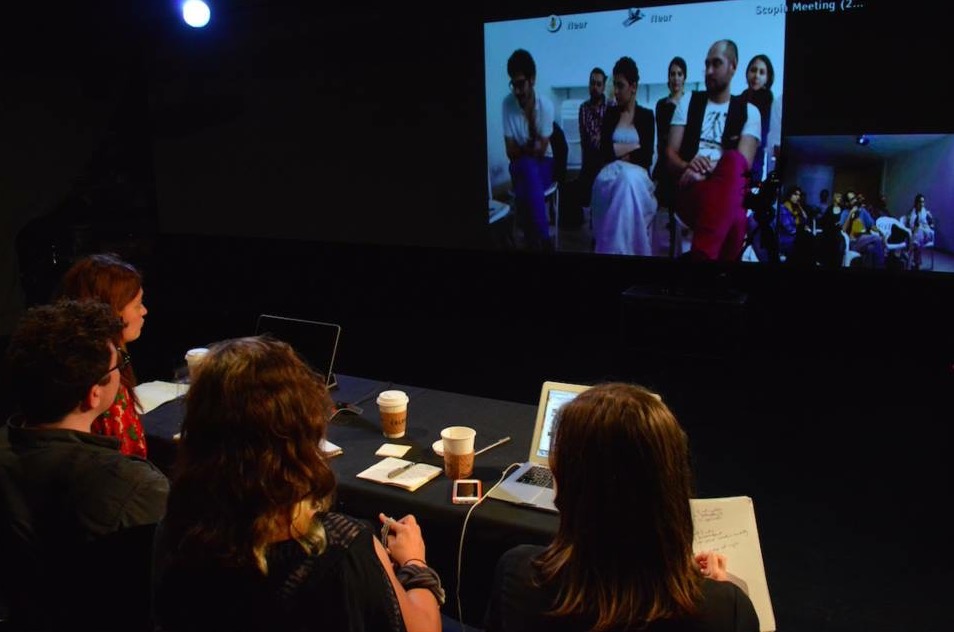 Spatial-Making-Do


Co-curator with Molly Kleiman (The Back Room) | CultureHub of LaMaMa Theater in NYC, Sazmanab in Tehran, Mani Studio in Isfahan | May 2-June 12, 2014


The eight-week-long three-channel telepresence workshop was produced in collaboration with the CultureHub project of LaMaMa Theater and connected 45 artists, curators, and organizers in Isfahan, New York, and Tehran. The program received the "Building Bridges" Grant of the Doris Duke Foundation in 2013.




2013





Letters
Curator | Shirin Gallery NY | New York | October 24-November 28, 2013
The solo exhibition presented collage mixed media works of Shadi Yousefian created from the letters the artists exchanged with her family after migrating to the United States.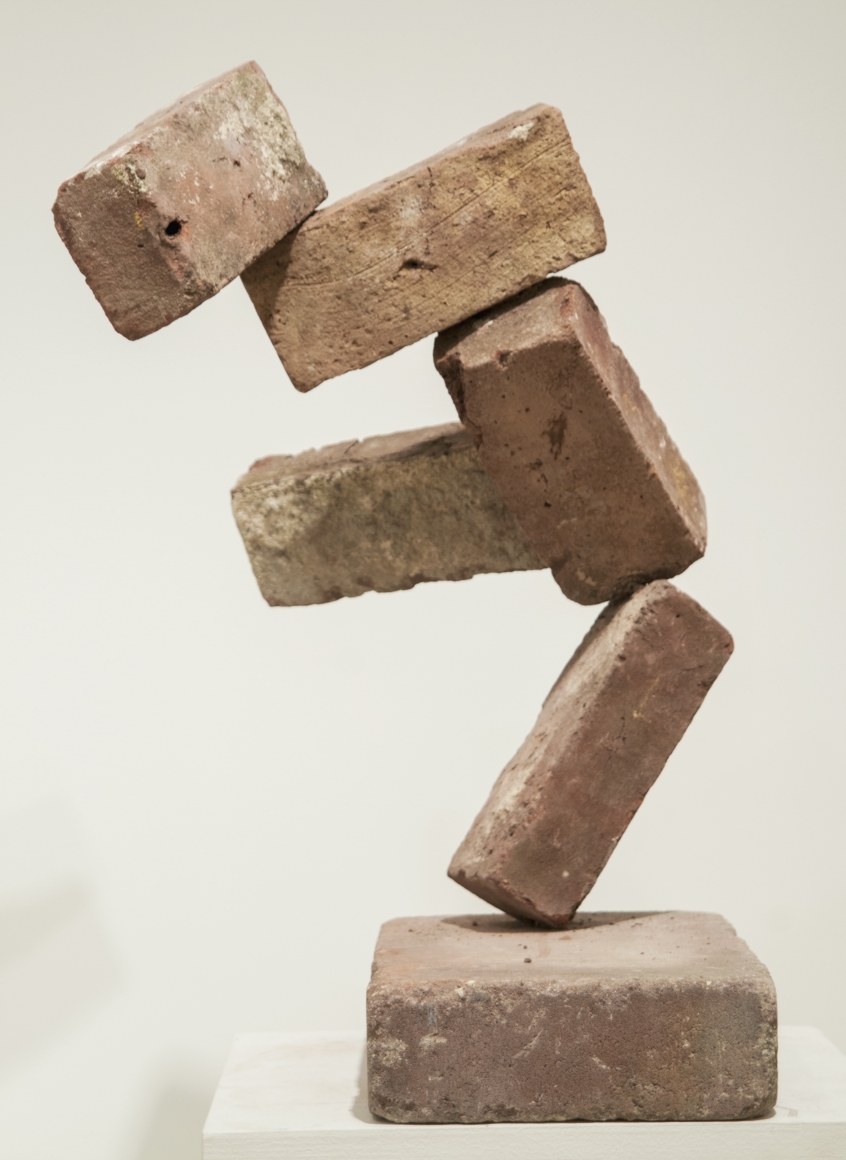 The Last Strand
Curator | Shirin Gallery NY | New York | January 23-March 5, 2014
The solo exhibition presented installation and painting by Hadi Hazavei. It was presented as a part of my more extensive research on a collective of Iranian artists and friends including Abbas Kiarostami, Ardeshir Mohassess, Nicky Nodjoumi, and Hadi Hazavei. The main intention was providing spaces for discourse and connection between the unexplored Modern Art movements in Iran and the U.S.




2012




Compose, Composite, Composition


Co-curator with Molly Kleiman (The Back Room) |

Culture Hub in NYC, Sazmanab in Tehran, Hozeh Honari in Mashhad | October 2, 2012


The telepresence public discussion provided an opportunity for artists and curators in Isfahan, Mashhad, and Tehran to have a direct conversation with Shirana Shahbazi after an hour lecture presented by the artist. The event was held in conjunction with the exhibition at the Museum of Modern Art in New York City,

"New Photography 2012"

the presented a sectional body of work by Shahbazi.


2011



Performance on Trial
Co-curator with Molly Kleiman | White Box in NYC | November 20, 2011
The panel proposed questions to Shirin Neshat and Wafaa Bilal on the making of their latest performance pieces Overruled and A Call. The program was moderated by Nicholas Mirzaoeff and was hosted by White Box in New York City in collaboration with Sazmanab Platform for Contemporary Arts in Tehran.
A Call
Co-curator with Molly Kleiman | White Box in NYC, Aaran Gallery in Tehran
September 23, 2011 | Documentation on view through October 10, 2011
The two-channel large scale performance was the first independent memorial ever dedicated to the dead, the living, and the forgotten of the Iran-Iraq War (1980-1988) created in collaboration with Wafaa Bilal and produced by The Back Room with Aaran Gallery and Sazmanab in Tehran.
Siting Performance
Co-curator with Molly Kleiman | Eyebeam in NYC, Silk Road Gallery in Tehran | April 16, 17, 2011
The two-channel two-day telepresence workshop with Richard Schechner and Bavand Behpoor connected 40 artists in Tehran and New York for discourse on ritual, dark play, and site and ended with proposals for site-specific interventions. The program was hosted by Silk Road Gallery in Tehran and Eyebeam in New York.


The Back Room


Co-founder and director with Molly Kleiman

| Iran and the US | 2010-14


The pedagogical and curatorial project provided space for direct discussion and collaboration between artists, curators, and writers in Iran and the US.
2009
Paris's Musee du Quai Branly presents 165 Years of Iranian Photography


Assistant Director to Anahita Ghabaian Ettehadie | Quai Branly Museum in Paris |

2009
The 2nd Photoquai biennial was directed by Anahita Ghabaian Ettehadieh, Director of the Silk Road Gallery of Tehran, the first art space dedicated to photography in Iran that she founded in 2001. The exhibition was co-curated by Bahman Jalali and Hasan Sarbhakshian.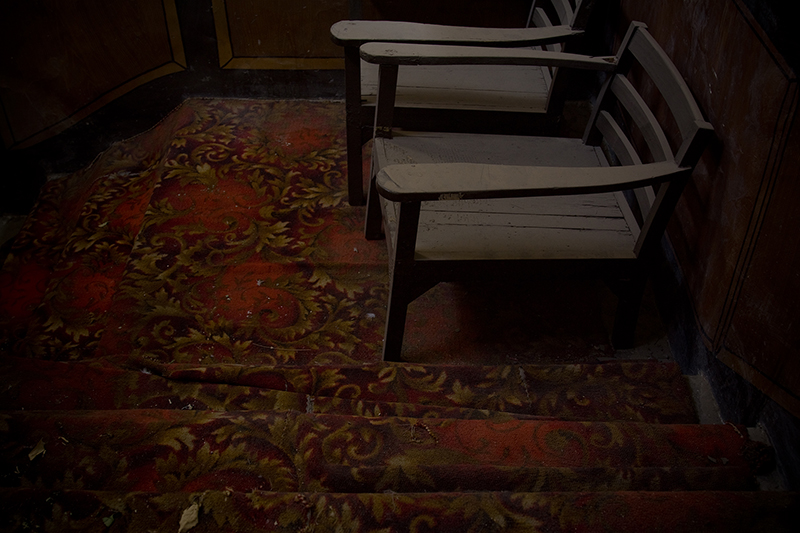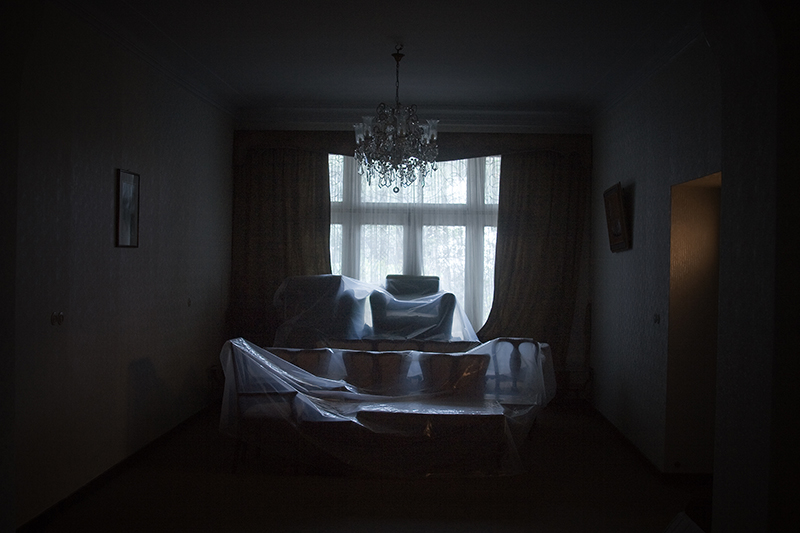 The House
Assistant Curator to Anahita Ghabaian Ettehadieh
| Silk Road Gallery in Tehran | December 11, 2009
The solo exhibition presented works by Mehrdad Naraghi on the forgotten aspects of domestic life in Iran.

Past Continous Tense
Curator | Silk Road Gallery in Tehran | 2009
The poetic Series of Baback Kazemi superimposes a cell phone photograph of a cloud on the various war-torn locations in oil sites and cities in southern Iran.


Forough: They Planted her in the Garden that Day
Assistant Curator to Anahita Ghabaian | Silk Road Gallery in Tehran | June 15, 2009
The photo exhibition presented photographs by Yahya Dehghanpour from Forough Farokhzad's funeral and acted as a visual history of the intellectual community of Iran in 1967.


2008




Think Positive
Assistant Curator to Anahita Ghabaian | Silk Road Gallery in Tehran | December 20, 2008
The group Photo and installation exhibition presented works by Katayoun Karami, Ali Nadjian and Ramyar Manouchezadeh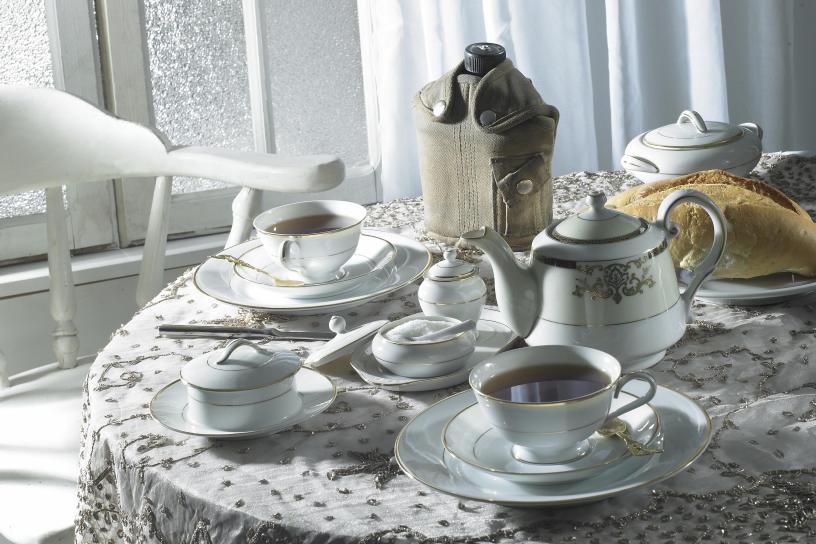 Nil, Nil
Assistant Curator to Anahita Ghabaian | Silk Road Gallery in Tehran | October 4, 2008
The solo exhibition was the first presentation of the series by Shadi Ghadirian commenting on the impact of the war of everyday life in Iran.




Black Cow
Curator | Silk Road Gallery in Tehran | May 31, 2008
The first solo exhibition of Babak Kazemi presented photographs washed with tar and gold from her hometown Abadan, one of Iran's poor oil cities.



Solo Photography Exhibition of Peyman Hooshamandzadeh
Assistant Curator of Anahita Ghabaian | Silk Road Gallery in Tehran | May 3, 2008 The solo exhibition presented the latest series of photographs by

the artist

on everyday satirical subjects and compositions in Iran.


Katayoun Karami, Mehran Mohajer, and Parham Taghiof
Assistant Curator of Anahita Ghabaian | Silk Road Gallery in Tehran | 2008

2007
Mehrdad Najmabadi
Assistant Curator of Anahita Ghabaian | Silk Road Gallery in Tehran | 2007

Red Room
Assistant Curator of Anahita Ghabaian | Silk Road Gallery in Tehran | 2007

The Other Side
Assistant Curator of Anahita Ghabaian | Silk Road Gallery in Tehran | 2007